So a lot of people try to play the Entrepreneurial game and fail at it. I've personally met a few wannabe entrepreneurs who end up going back to their jobs. But it's not their fault! If you want to succeed at being an entrepreneur, here are 5 things you need to do differently. And if you read this article until the end, I will give you a very special gift that will fast track your success as an Entrepreneur!
#1 – Successful Entrepreneurs Know The Value Behind Building Relationships With Like-Minded People
Every successful Entrepreneur I know is aware that the highest value they can get for their life and business lies in building relationships with others. There's a very cool quote from one of my favorite Marketing Badasses, Scott Stratten, that goes like this "If you believe your business is built on relationships, then make building them your business". Enough said. No Entrepreneur goes very far on their own, so go ahead and find online communities where like-minded entrepreneurs hang out !
#2 – Successful Entrepreneurs Aspire To Be The Dumbest Person In The Room.
A lot of people out there enjoy bragging about what they know, and what they've achieved, to people who are at a lower level than they are. But the most successful ones enjoy hanging out with smarter people a hell of a lot more. Successful people know that they never stop learning, that they'll always get value from conversations with people who are more successful than they are. If you're aspiring to be very successful, make sure you surround yourself by people smarter than you, make sure the people you hire to work for you, are smarter than you, too!
#3 – Successful Entrepreneurs Understand The Value of Investing in Themselves.
During my 5 years as an Entrepreneur, I've met people who are afraid of investing in themselves. They always want to avoid spending investing money on coaching, mentoring, training, resources, software, services, etc. They think they'll be more successful if they spend less money, but the truth is, what's going to make you truly successful is developing the ability to invest more in your business. The more you invest, the more returns you get.  And the more you invest in coaching and in the right mentors, the more valuable you become in the eyes of the marketplace.
#4 – Successful Entrepreneurs Understand The Importance Of Branding Themselves And Their Business
If you're just getting started as an Entrepreneur, or if you already have experience but you'd like to have more success, then you really need to pay attention to your branding, especially the activities you're doing online. Do you have a blog? Do you participate on Social Media? Are you communicating actively with your clients? Are you adding value to the marketplace? For you to become successful, you need people to know you, like you and trust you. That way, they will buy  your products and services and become your fans and brand ambassadors.
And… probably the most important one…
#5 – Successful Entrepreneurs KNOW That Attending Live Seminars And Workshops Is Hands Down The Best Investment You Can Make In Yourself! 
When you get in a room full of people who share the same passion as you, the same dreams and the same ideals and values… you are set achieve a lot more than sitting at home in front of the computer. Being in a seminar room, learning new knowledge, acquiring new skills, taking notes, interacting with new people, meeting the Speakers in person was so much better than watching videos on Youtube.
It Was Thanks To A Workshop I Attended That My Life Changed
I made the decision to fly halfway across the World to attend a conference and thanks to it my income increased dramatically because of everything I learnt. How would you like experience more freedom in your life? How would you like to discover the exact strategies people around the World are using today to build a Brand and an Income purely Online? Imagine if you could manage your business from your laptop, anywhere in the World. Wouldn't that be great?
And Luckily For You… One Of These Business Workshops is Coming Right To

San Diego, CA
How would you like to create your own Economy, and stop depending 100% on your job? Or even better, how would you like to quit your job, travel the World, spend more time with your family and have your money working for you instead of the other way around? The IM Freedom Workshop is all about Entrepreneurs who MEET to make their dreams come true.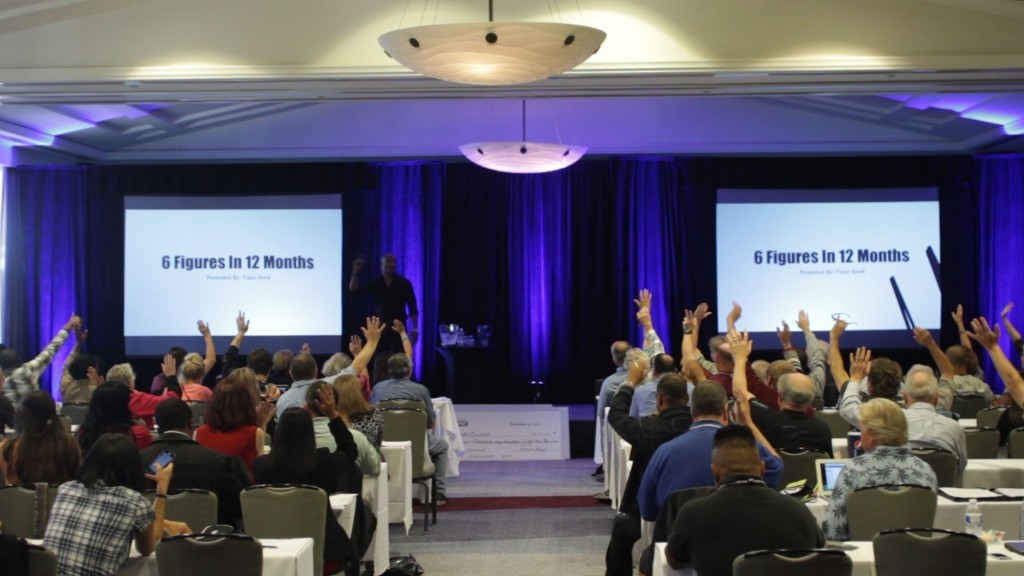 When and Where?
The dates are July 6th at the Hilton San Diego Airport/Harbor Island Hotel.  Next date is July 7th at the Sheraton La Jolla. And finally July 8th at the Doubletree Mission Valley Hotel. Each day there will be two workshop sessions, and you simply have to pick One day and One session by filling out the form at the bottom of this page!
What I like about this Workshop, which I've had the pleasure to attend before, is that it's a no B.S. Workshop where you're going to discover exactly what is working today. Marketing Experts will teach you the main strategies used to build a sustainable business using the Power of the Internet.
By Invitation Only.
These workshops are by invitation only. Because I have had tremendous success with the strategies taught on the workshop, I'm allowed to invite 100 people reading this page to attend. That's right! There are limited spots so perhaps not all 100 people who register on this page will be selected. It's going to be First Come, First Served. If you are reading this, it's not by chance!
Come Rub Shoulders With Successful Entrepreneurs in San Diego! 
So if you're in the San Diego area, I encourage you to fill out the form below Right Now and once you receive a confirmation e-mail from my partner, the owner of the company behind these trainings, Matt Lloyd, that means You're IN!
Fill out the form below for your chance to get a Free Invitation and get ready to Change Your Life!